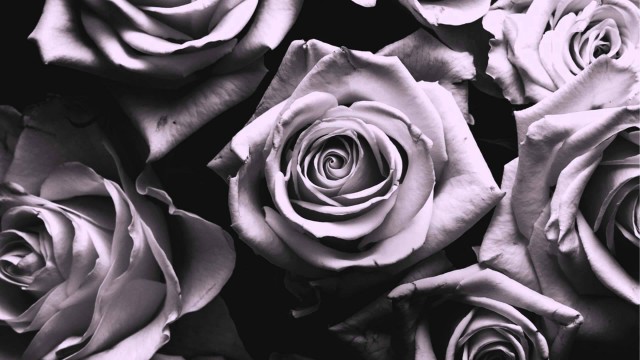 En excess i skönhet
Blogg
På nya albumet With Love vill den brittiske producenten Zomby skapa en klinisk skönhet att golva oss med. Han lyckas med Henrik Svensson.
I slutet av förra året var jag om möjligt mer fast än någonsin i den ansiktslöse producentens Zombys rastlösa Twitter-feed. Mer så kanske för att det var där, bland alla spridda Youtube-länkar, som jag allra helst grävde efter ny (och gammal) ohörd musik.
D.H.S., Lil' Ugly Mane och DJ SS fanns där vid sidan av en uppsjö bortglömda jungle- och drum n' basstolvor som sipprade ut via Zombys Twitter-konto med jämna mellanrum.
Det är först nu alla pusselbitar faller på plats. Alla de länkar vi trodde Zomby enbart slängde upp i stundens upphetsning är i själva verket beståndsdelar han kanaliserat in i sin egen musik. De är summan av konstanten som är det nya albumet With Love.
Han karvar inte, som man kan tro, fram en ny spjutspets inom den elektroniska dansmusiken. Istället försöker han återskapa det perfekta setet på gamla jungleklubbar som Roller Express eller Telepathy. Ibland struntar han till och med i det och vill bara vara nere med trap-kidsen i Atlanta.
Det är osammanhängande, oroligt och kanske till och med ofärdigt. Få stycken är längre än tre minuter och slutar när du minst anar det. Allt enligt Zombys plan. Med en besatthet för den vackraste, glimrande ytan har han inget intresse av att gräva för djupt. Det får vi andra göra, han har redan lämnat oss ett referensverk att söka vidare i.
För Zomby är skönhet allt. Där han i den Ollie Evans-regisserade promotionvideon lät det ta form i aktörernas korrekta Stone Island-munderingar låter han på With Love sin vision nu projiceras på den mörkaste av kulisser.
Han stöper jungle, hiphop, rave, trap (och vilken –step du än vill) i steriliserad hårdmetall och broderar det till den mest skimrande höstkollektion från Dries Van Noten eller Rick Owens vi aldrig kommer att få se.