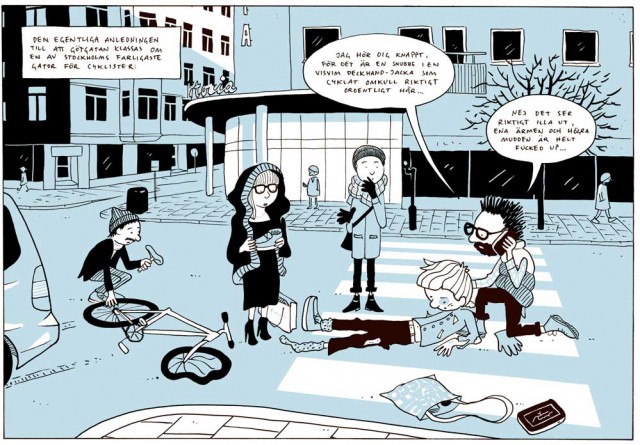 Sånger för Stockholmsnatten
Årssammanfattning
Pelle Forshed och Stefan Thungren är skaparna av serien Stockholmsnatt som går i SvD varje fredag. Här delar de med sig av den musikaliska inspirationen till Stockholmsnatt årgång 2011.
Alla spår är samlade här utan inbördes ordning.
Axel Boman – ABBA 002
Gonno – ACDise #2
Steve Mason – All Come Down (Justin Robertson remix)
Bryan Ferry – Alphaville (Todd Terje Remix)
Michael Kiwanuka – Any Day Will Do Fine
The Field – Arpeggiated Love
Motor City Drum Ensemble – Basement L.O.V.E.
Torn Sail – Birds (Tiago Remix)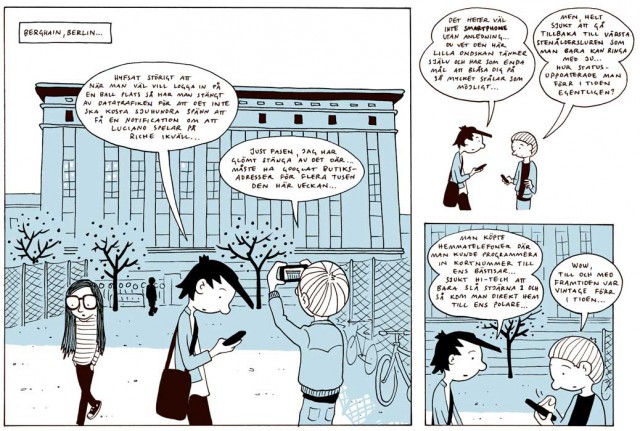 Teengirl Fantasy – Cheaters (John Talabot's Classic Vocal Refix)
The Mythical Beasts – Communicate
40 Thieves – Crystal Mountain Thunder
Jonathan Wilson – Desert Raven
Mark E – Escape
Rampi featuring Miss Bee – Feel it burn
Shackleton – Fireworks
Locussolus – Gunship (Andrew Weatherall Dub)
Ronny & Renzo – Heartbreak Theme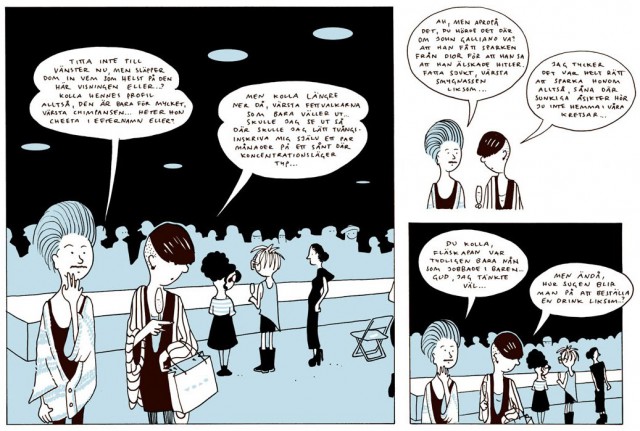 Danças Ocultas – Héptimo
Kid Creole – I Do Believe
Matias Aguayo – I Don't Smoke
James Blake – I Never Learnt To Share
John Stammers – Idle I'm (Colorama Coloured In Remix)
The Field – Is This Power
Mind Fair – Kerry's Scene
Almunia – L&G Psychedlic
Motor City Drum Ensemble – L.O.V.E. (DJ-Kicks) – Extended Version
James Blake – Limit To Your Love
Bubble Club – Lonely Acid (Brennan Green Dub Version)
COS/MES – Naruto – Original Version
Zomby/Reark – Natalia's Song
Almunia – New Moon
Locussolus – Next To You
Jamie Woon – Night Air
Frank Ocean – Novacane
Burial – NYC
Africa HiTech – Our Luv
Jeremy Glenn – Overtime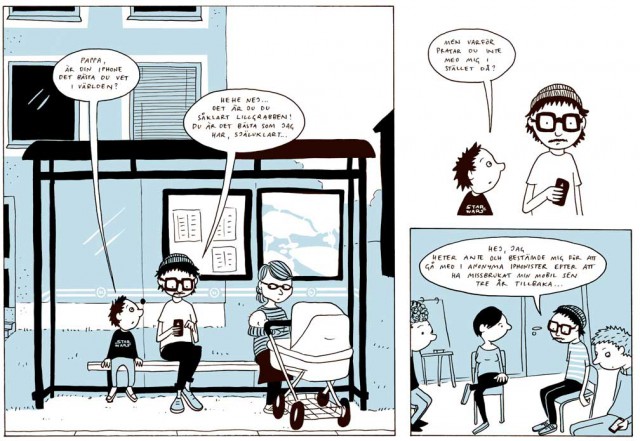 Factory Floor – (R E A L L O V E) (Optimo Remix)
Free School – Ranting And Raving (The Time And Space Machine Third Mix)
Holy Ghost! – Say My Name
Legowelt – Sea of Nuhuhu
Jamie Woon – Shoulda
White Elephant – Sir John (Mark E Remix)
Holy Ghost! – Some Children
Nicolas Jaar – Space Is Only Noise If You Can See
The 2 Bears – Take a Look Around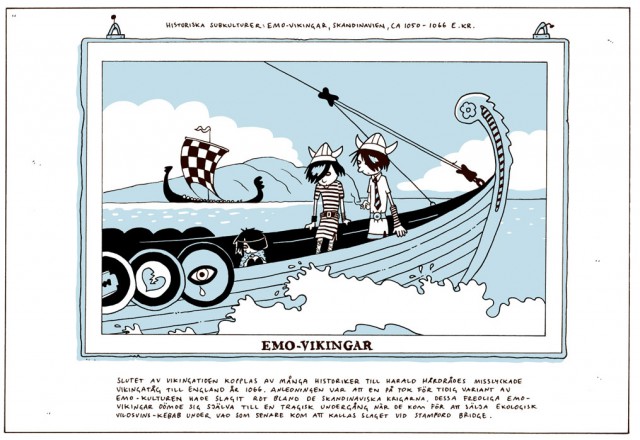 Bubble Club – The Goddess
Tiago – The Source – Mudds Slow Rave Mix
Zomby – Things Fall Apart
Nicolas Jaar – Too Many Kids Finding Rain In the Dust
Rustie – Ultra Thizz
Almunia – Until She Comes
Bubble Club – Violet Morning Moon (Dr Dunks Remix)
Tyler, The Creator – Yonkers
Junior Boys – You'll Improve Me (Caribou Remix)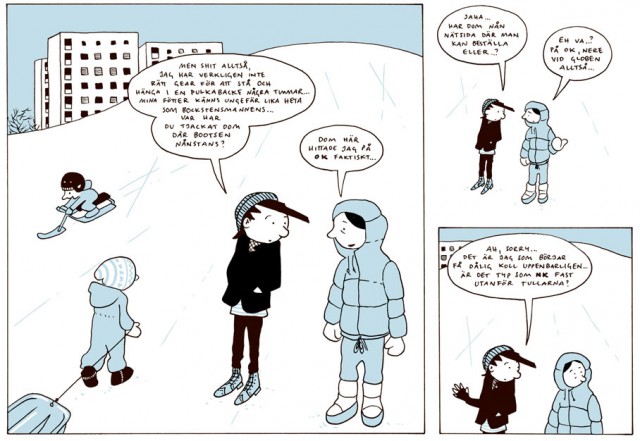 Stockholmsnatt går i SvD varje fredag. Hittills har Stefan Thungren och Pelle Forshed gett ut två seriealbum. Du läser stripparna här.